10 Oct

Sources: Hermoso weighs legal action over leak

[ad_1]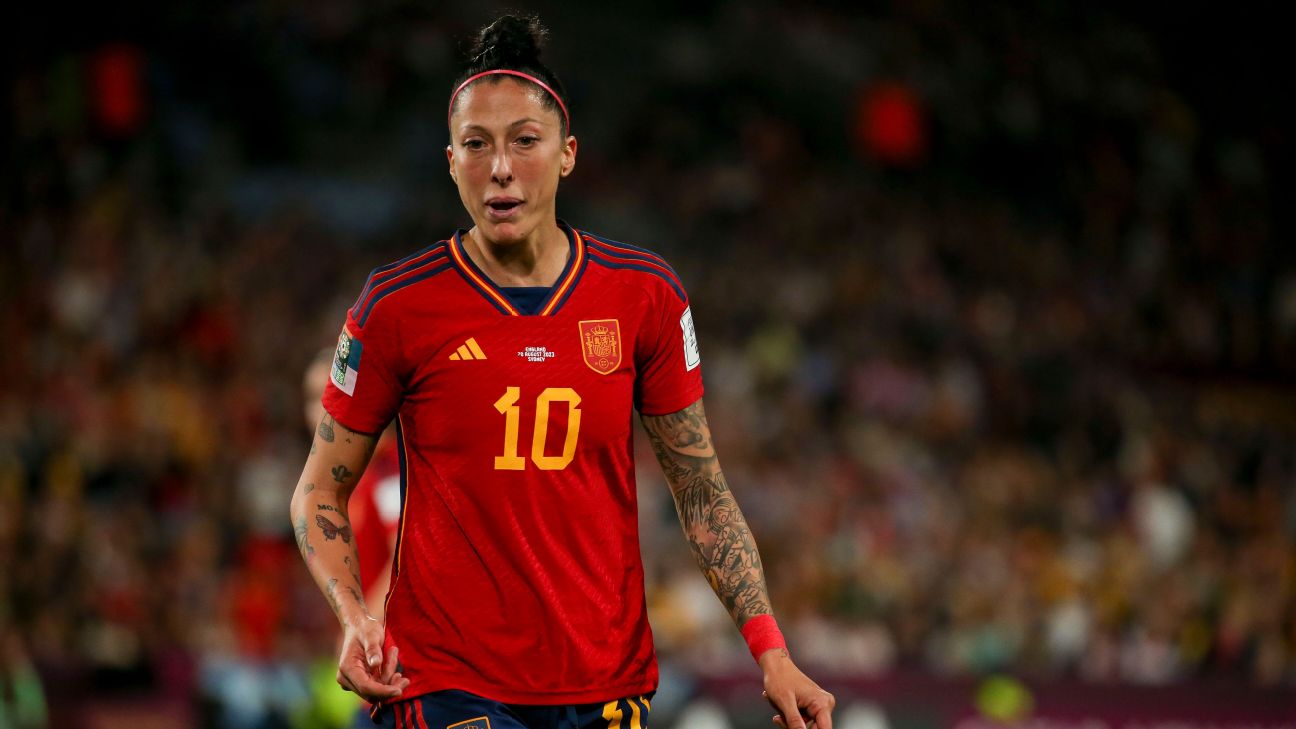 Spain international Jenni Hermoso is considering taking legal action after her videotaped testimony in the investigation of Luis Rubiales over his unsolicited kiss was leaked to the media, sources have told ESPN.
Hermoso gave evidence to a Spanish state prosecutor before lodging a criminal complaint on Sept. 6 against then Spain Football Federation (RFEF) president Rubiales.
Rubiales is accused of sexual assault and coercion after kissing Hermoso on the lips without her consent during the awards ceremony following the Women's World Cup final in August.
Sources told ESPN that Hermoso is disappointed and stunned that excerpts from her testimony were shown on Spanish TV and is now exploring potential legal responses.
Rubiales, who eventually resigned from his post after the scandal, testified on Oct. 4 before a judge in Madrid and his testimony was also leaked to the media.
Francisco de Jorge, the judge presiding over the case, announced he will open an investigation into the leaked testimonies to the media as the disclosure of secrets constitute serious crimes, Spanish news agency EFE reported.
Moreover, he has restricted the use of cameras during hearings.
Former Spain women's coach Jorge Vilda and RFEF marketing director Ruben Ribera, who were added to the investigation, testified on Tuesday.
Information from Sam Marsden and Moises Llorens contributed to this report.
[ad_2]

Source link