09 Oct

MLS Power Rankings: Crew find form as Red Bulls eye late playoff push

[ad_1]


It can be a little difficult to keep track of everything going on in MLS these days. Signings, trades, manager changes, new competitions and now almost every match is played in a small window that often leads to most every game overlapping. But if you thought keeping tabs on all 29 teams' 34 matches was tough, try keeping up with the fight for the playoff spots.

With 62% of the league's teams making the playoffs, nearly everyone stayed alive deep into the season. Every Saturday night brought eight or nine, maybe even as many as a dozen, concurrent matches, where every goal scored changed the playoff picture. Teams dropping out of the playoff spots, others moving up to take up home-field advantage and everything in between.

It's been a lot, but it's also been thrilling. After all, it's pure soccer overload with pressure on every kick of the ball. And now comes Decision Day, the most intense and high stakes of them all as teams put their seasons on the line with no recourse if it ever goes wrong.

Seven concurrent matches in each of two windows and the need for a live table to keep track of it all. Make sure you've got enough screens. It's going to be a wild ride. But before we head into the season's ultimate week, we have a ranking to do.

– Stream on ESPN+: LaLiga, Bundesliga, more (U.S.)
---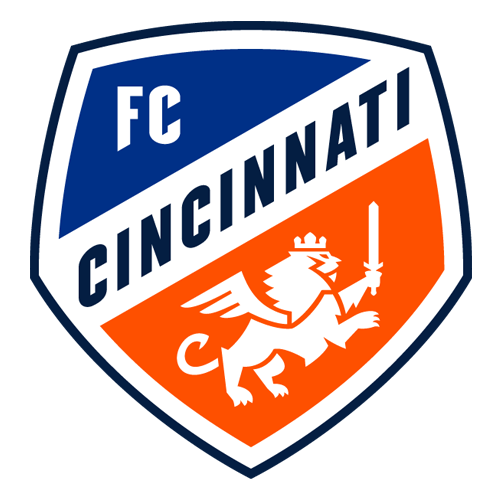 Previous ranking: 1
Cincy played like they forgot they had a game in their loss to RBNY and, to be fair, they probably did. The Supporters' Shield celebrations continued into midweek action, but they beat Miami on the weekend to make clear to any doubters that they are going to head into the playoffs as the MLS Cup favorite.
Previous ranking: 3
The Lions are going to head into the postseason with plenty of momentum. They beat Nashville and New England last week, making it three wins in a row by a combined score of 7-2. With Toronto on tap to close out the season, you're looking at the team probably best suited to challenge Cincy in a loaded East. They should probably get Oscar Pareja and the top of their front office, who can all leave after this season, signed to new contracts ASAP.
Previous ranking: 2
The Crew's win in New England was pretty clinical and, in a lot of ways, so was their performance in Atlanta. Columbus were so good and impressive, but because soccer is a goofy sport, they only managed a 1-1 draw. Still, this team is finding the form they need for the playoffs.
Previous ranking: 4
A win over Atlanta and draw with Orlando moved Philly close to securing home-field advantage in the first round of the playoffs, but the thoughts of the Union faithful were elsewhere as they repeatedly chanted for their club to "pay Kai Wagner." It's a shame that the German seems destined to leave when his contract expires this summer. He's been a ton of fun since Philly signed him in 2019, but maybe an extended postseason run can qualify as the farewell he deserves.
Previous ranking: 7
Uh oh, is LAFC finding their form just in time to rampage through a relatively weak West? That may be a little premature considering that at this time last week we were wondering where all the goals went, but a 5-1 beat down of Minnesota and 4-2 win over Austin was a flash of just how good this team can be when they put it all together. Is that what they're doing? If so, watch out.
Previous ranking: 5
Lose in Vancouver? Ho hum. The top seed in the West is already locked up so no harm done.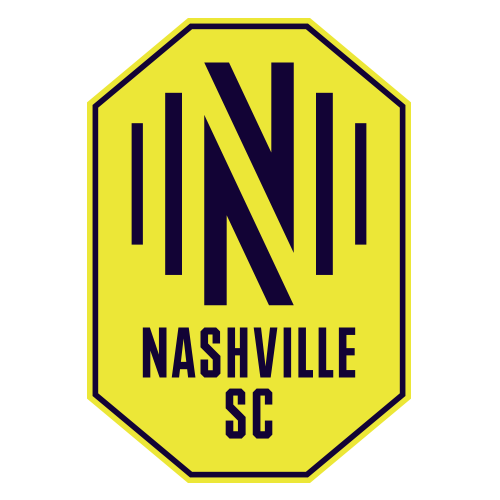 Previous ranking: 6
NSC were barely edged by Orlando before drawing in Philadelphia. You might see that as a sign that this team is ready to go toe-to-toe with the best of the Eastern Conference, but it's hard to see that right now. They've won just once since early July and will not have home-field advantage in the playoffs. This team is so close to being very good, but that little extra is missing and that's going to be the difference between a fine season and one that, in early summer, looked like it might be special.
Previous ranking: 9
A win over the Galaxy and draw with the Whitecaps put a lid on the Sounders' home campaign and potentially marked Nicolás Lodeiro's final regular season matches in Seattle. He's been a gem for the Sounders and the league. It would be a treat if he's able to bring some magic at Lumen Field one last time in the playoffs.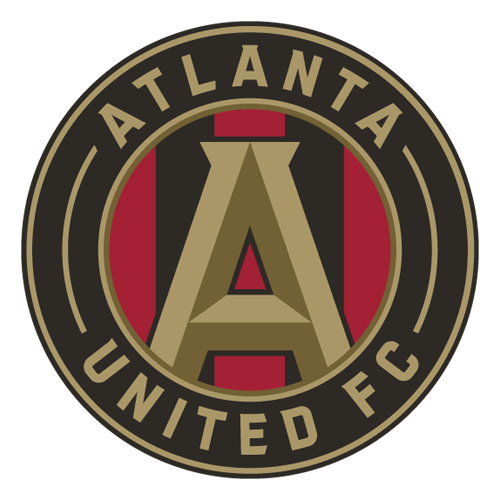 Previous ranking: 8
It was nearly a terrible week for the Five Stripes, who lost to Philly and were on the verge of a loss to Columbus, before Miles Robinson saved a point in stoppage time. They were still solidly outplayed in both matches though, a sign that while their summer acquisitions have really lifted the team, they are not yet at the level of the best teams in the East.

Previous ranking: 10
A 3-2 loss to SKC may have sapped some of RSL's momentum after a couple really impressive wins in recent weeks, but it shouldn't make you doubt their chances of making some noise in the postseason. They played 87 minutes with 10 men after a Justen Glad red card so it wasn't really a sign of trouble in Utah, but it remains a mystery why they have been so pedestrian at home this season. It may actually be good news that their loss lengthened their odds for home-field advantage in the playoffs.

Previous ranking: 12
The Dynamo smoked the Rapids, which isn't particularly surprising, but it was crucial. Houston is back into the top four of the West, which would assure them home-field advantage in the first round, and maybe no team needs that more than the Dynamo, who have won on the road only twice all season.
Previous ranking: 14
To come out of a week against St. Louis and Seattle with four points is a job well done. The playoffs beckon and you can bet that no defense is eager to see the Whitecaps across from them.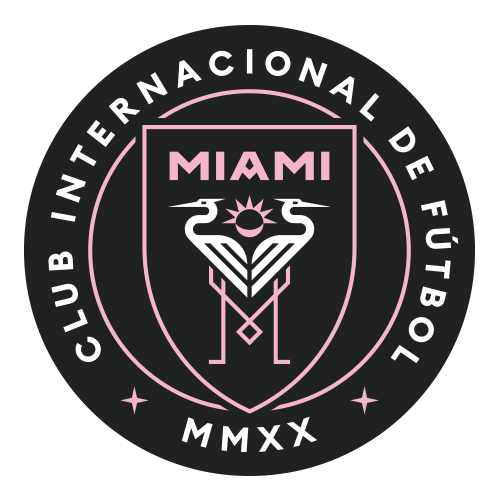 Previous ranking: 11
Inter won't be going to the playoffs after losses to Chicago and Cincinnati, but this season was lost months ago. They're going to go into next season knowing they have the team to compete, with all the Barcelona guys in tow, but building enough depth to withstand the injuries their aging stars are sure to pick up will be key.
Previous ranking: 15
Stop me if you've heard this one before: FC Dallas drew. Their stalemate with San Jose marked the seventh in their last 10 games and while it's impressive that they are so adept at avoiding defeat, it'd probably behoove them to win upon occasion. If they can't win one of their last two matches, they risk sliding out of a playoff spot.
Previous ranking: 13
The Revs were so close to an unbeaten home season, but the Crew got the best of them to end that pursuit and then they went to Orlando and walked away empty. They are down to fifth in the East and really need to win their last two so they can climb up to one of the places with home-field advantage because they remain a good home team.
Previous ranking: 16
A 5-1 beating at the hands of LAFC ended Adrian Heath's tenure as Loons boss in a desperate attempt to rescue their season and it may have worked. Teemu Pukki scored four as Minnesota blasted the Galaxy in Sean McAuley's first match as interim head coach and the Loons stayed alive in the playoff race. These Loons ain't dead yet.

Previous ranking: 18
PayPal Park has been open since 2015, but it still hasn't hosted a playoff game. The Quakes had a chance to rectify that, but their draw against FC Dallas over the weekend marked their fourth straight match without a win. Now, they almost certainly need to win on Decision Day to bring playoff soccer back to the Bay. Fortunately, they play lowly Austin.

Previous ranking: 17
It appears as if the new manager bump is officially over in Portland. They got manhandled in Montréal when a win would have clinched a playoff place. Now they put their season on the line on Decision Day against a good Houston team with plenty to play for themselves.
Previous ranking: 20
A win over 10-man RSL has set up a potentially phenomenal Decision Day clash when SKC meet Minnesota United. The two are currently level on points, just one off of the final playoff spot in the West so it could be win and you're in for Sporting and the Loons at Children's Mercy Park. May the soccer gods bless us with such delicious drama.
Previous ranking: 19
D.C. are sitting in a playoff place after losing to Austin and beating NYCFC, but it doesn't matter because they have been mathematically eliminated from postseason contention. Odd, right? But fitting considering they also responded by parting ways with Wayne Rooney, seemingly ignorant to the complete disaster that the team was before he took over in the middle of last season. The revolving door around sporting director Dave Kasper continues.
Previous ranking: 24
The Crown beat Toronto and Chicago and took control of their season. They now hold their playoff fate in their own hands, with a bizarre scheduling quirk leaving them two matches against Miami in the final week of the season. If they win both, they are going to the postseason for the first time in club history.
Previous ranking: 28
RBNY were a no good, dead and buried team. That is until last month, when they made a last gasp push to save their season. Three results from four kept them alive and took them into a trip to Cincy, where Frankie Amaya was outstanding to beat the Shield winners. Then they kicked Toronto in the teeth for a massive six-point week that sends them to Decision Day as one of the league's hotter teams with a chance to stretch this season into the playoffs.
Previous ranking: 25
A draw with Houston extended Montréal's winless streak to seven games. So what happened when they met a Portland team that hadn't lost in seven? Well, the Québécois won, of course. If they can win on Decision Day, they're heading to the playoffs.
Previous ranking: 21
Losses to Seattle and Minnesota ended the Galaxy's playoff hopes, but realistically, they were dead as soon as Riqui Puig got hurt because he was the whole team this season. They have a legitimate 24-year-old star in the Spaniard, but LA has to figure out how to put a functional squad around him now. The Galaxy have spent too many years of late with an undeniable star, be it Puig or Zlatan Ibrahimovic, and piling up losses anyway because the rest of the squad building and management was so poor.
Previous ranking: 22
The Pigeons aren't mathematically eliminated from the postseason, but their loss to D.C. has them awfully close. It's a shame the first half of the season put them in such a hole because they've been pretty good in the back half. That won't matter if they don't beat Chicago on Decision Day and get a lot of help, though.
Previous ranking: 23
The MLS playoff format has been exceedingly kind to the Fire all season, taking this team that has never really been particularly good and giving them chance after chance. Unfortunately, the Fire have not been very kind to themselves. That was especially true on Saturday, when they followed up a win over Miami midweek by forgetting to show up for the first hour of a loss to Charlotte. A win would have put them into a playoff position, but instead they have to win on Decision Day and cross their fingers for a lot of help elsewhere.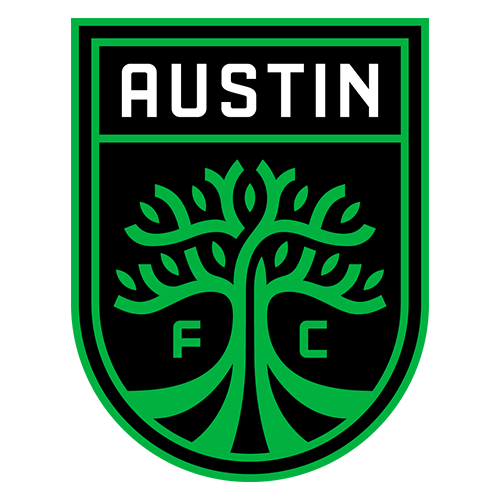 Previous ranking: 27
It looked like Austin may have had the juice for a late playoff push after beating D.C., but a loss to LAFC ended those dreams. They hired ​​Rodolfo Borrell as sporting director in the summer in a signal that the club knew they needed to go in a new direction. They better get started charting that new path immediately because they have a lot of work to do this offseason.
Previous ranking: 26
If you think the Rapids' road mark is bad, with just two wins away from home after a loss in Houston, take a look at their home record. They only have two wins in Colorado. At least they're consistent.
Previous ranking: 29
The Reds lost to Charlotte and RBNY by identical 3-0 score lines, but look on the bright side — there's only one game left in this god forsaken TFC season.
[ad_2]

Source link