17 Oct

Meet Indian salon owner who wants to style Pakistani cricketers

[ad_1]


Until 2009, Daniel Liao was aiming to don India's blue jersey. A state-level cricketer and a jolly-nature-all-rounder from Bengaluru then made a transition from cricketer to hairstylist.

After playing alongside and against players like Virat Kohli and Hardik Pandya, Daniel – also known as Danny – is now giving them different hairstyles.

The leg spinner has played various age group cricket for his state Karnataka but eventually faded away from the cricketing scene, but he still gets goosebumps while recalling his cricketing memories – among such memories – one is of bowling to Pakistan cricketers during nets in 2005.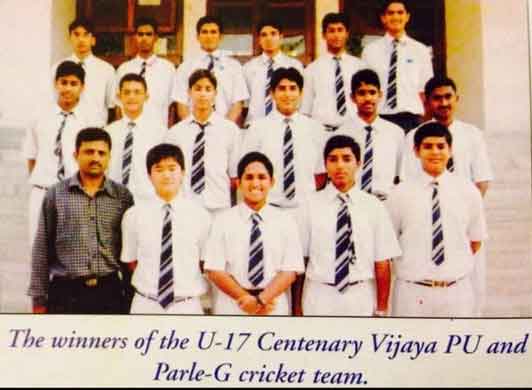 "I was a net bowler and I have wonderful memories of bowling to Inzamam sir on nets," he said in an interview with Geo News in Bangalore.
"I bowled him a slow, flight delivery to him two steps ahead, he missed the ball and was very angry and then on the next ball I bowled to him, he came down the wicket and he hit me out of the park, the ball was lost, the only person who came to me then was Younis Khan who told me beta, don't get scared, bowl flight, that was my memory of him."
"I bowled a lot to him, I bowled a lot to Salman Butt. Abdul Razzaq was a funny guy, I really had a great time bowling to the Pakistani players and also mingling with them," Daniel said while recalling his time with Green Shirts.
He added that the Indian camp then was very serious while the Pakistani side was very relaxed and enjoying the trip. "They were joking with each other so I decided to join them on nets."
He also revealed what Pakistani batters had requested him on nets.
"They asked me to bowl leg-spin with a wet ball because they wanted me to emulate Anil Kumble. At that time, Kumble wasn't turning the ball, he was just drifting and it was skidding, so it helped Pakistan players to prepare to face the spinner."
The hairstylist fondly recalled his chat with Younis Khan who asked him to come to Pakistan and play there.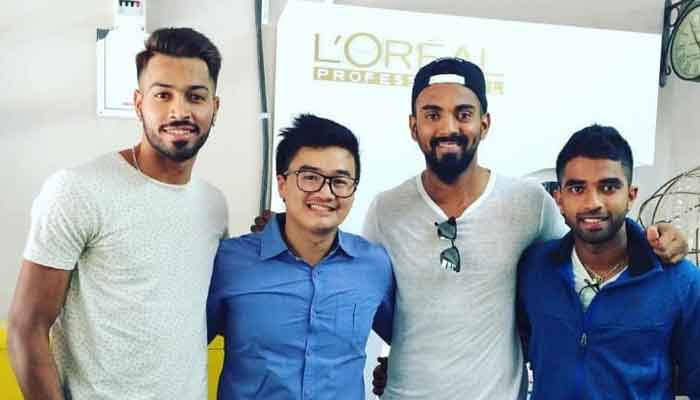 "I also remember Younis Khan talking to me about my cricket, he appreciated me. It was so nice, they were so great players but still very down to earth," he shared.
Daniel recalled that he again met Salman Butt in 2008 when there was a match for World XI and the Pakistan cricketer immediately recognised him.
In 2012, the leg spinner converted his two-bedroom apartment in Bengaluru into a salon and since then it has become a go-to destination for so many cricketers to get their hairstyle done.
"A lot of cricketers come here and during IPL time they invite me to where they stay and I go there, a lot of us have studied in the same college so they have confidence in me. I have styled Virat Kohli. Hardik Pandia has come here so has Robin Utthapa, KL Rahul and Karun Nair."
"KL Rahul is very particular about his hairstyle, we can not make him a fool," Daniel said.
When asked how he sees the styling of Pakistan players, he shared that Mohammad Rizwan's hair and style are "so neat" while Babar has a "trendy" hairstyle.
He also advised Imam-ul-Haq to get his "silky hairs trimmed according to his facial structure".
"To me, it is very emotional to see the Pakistan team coming to Bengaluru because I have a very good connection with them, it is unfortunate that it has taken them so many years to come back," he regretted.
In a veiled jibe to the Indian authorities, Daniel said: "Sports brings people closer. I have played a lot of sports and I believe outside the field, we are all the same and I am so happy and glad that they are here," Daniel said.
Daniel also invited the Green Shirts to visit his salon and expressed his desire to hairstyle Pakistani stars.
[ad_2]

Source link