14 Sep

Liga F players' strike called off after deal agreed

[ad_1]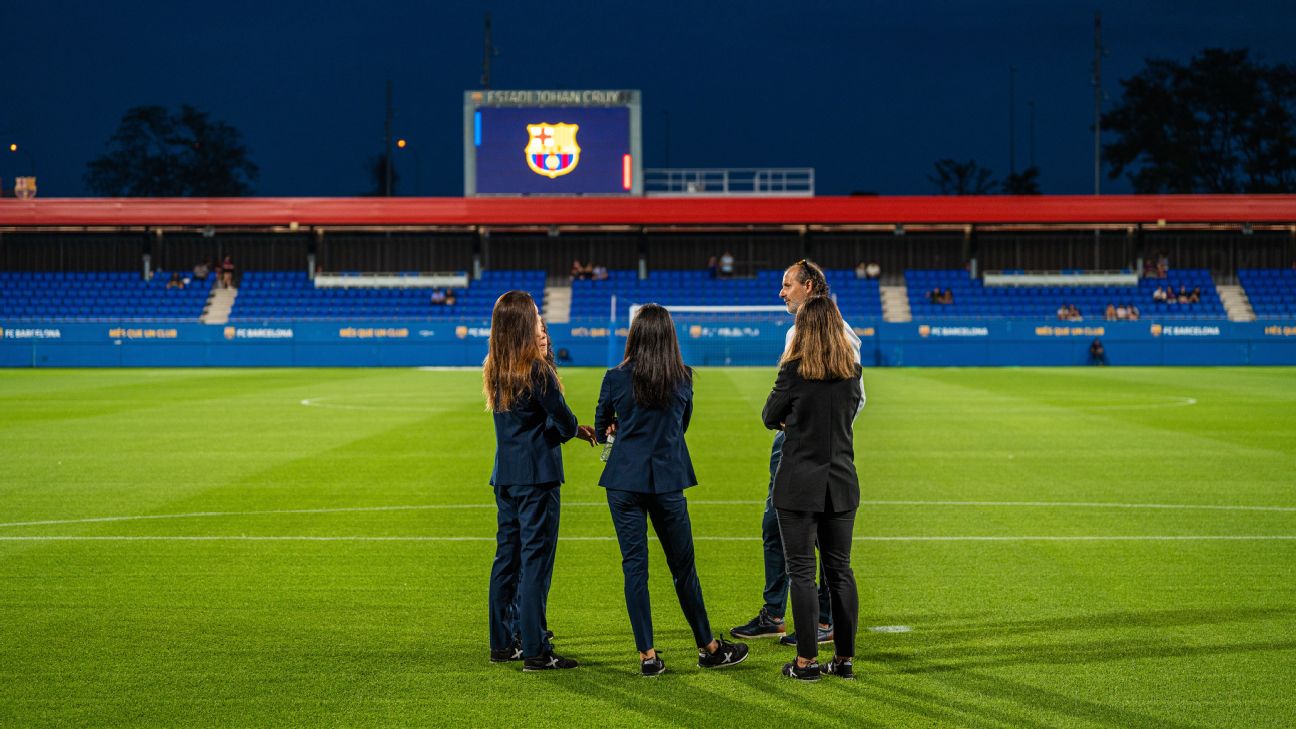 A players' strike in Liga F, the professional top tier of women's football in Spain, has ended after an agreement on a minimum wage was reached between the league and players' unions.
The strike saw all games on matchday one of the 2023-24 Liga F season — which were due to take place last weekend — postponed, with matchday two also under threat.
– Stream on ESPN+: LaLiga, Bundesliga, more (U.S.)
A deal was struck between the league and the five unions representing players late on Wednesday, less than 48 hours before the next round of games was due to kick off.
"After a new, long round of negotiations, with the mediation of [public mediation service] SIMA, Liga F and the unions have reached an agreement in relation to a minimum salary, which allows for the calling off of the strike," the league said in a statement.
"The parties have signed an agreement for the next three seasons, which establishes a minimum [annual] salary of:
2023-24 season: €21,000, which could increase to €23,000 depending on the growth of the competition's commercial income.

2024-25 season: €22,500, which could increase to €25,000 depending on the growth of the competition's commercial income.

2025-26 season: €23,500, which could increase to €28,000 depending on the growth of the competition's commercial income.
This professional league and its clubs have always defended the need to reach a long-term agreement which will give stability to the project of professional women's football, permitting a gradual and sustainable growth based on the competition's development."
In a statement, the five unions — which include FUTpro, AFE and Futbolistas ON — said that a number of other issues remained unresolved.
"This step is the beginning, and just one part of an agreement," the unions said. "Now it's time to work on making progress on such important issues as maternity, harassment protocols, compensation and others which we consider just as important for the proper development of our footballers' activity."
A national women's league has been played in Spain since 1988.
The professionalisation of the top tier was approved by the country's Supreme Sports Council in 2021, with the first fully professional season being played in 2022-23 with the launch of Liga F.
The previous annual minimum wage for players — under a deal agreed in November 2019, after the last players' strike — was set at €16,000.
Matchday 2 of the 2023-24 Liga F season will get underway on Friday as Real Madrid visit Valencia, while champions Barcelona travel to Madrid CFF on Saturday.
[ad_2]

Source link