06 Sep

Carvajal defends stance on Hermoso, Rubiales

[ad_1]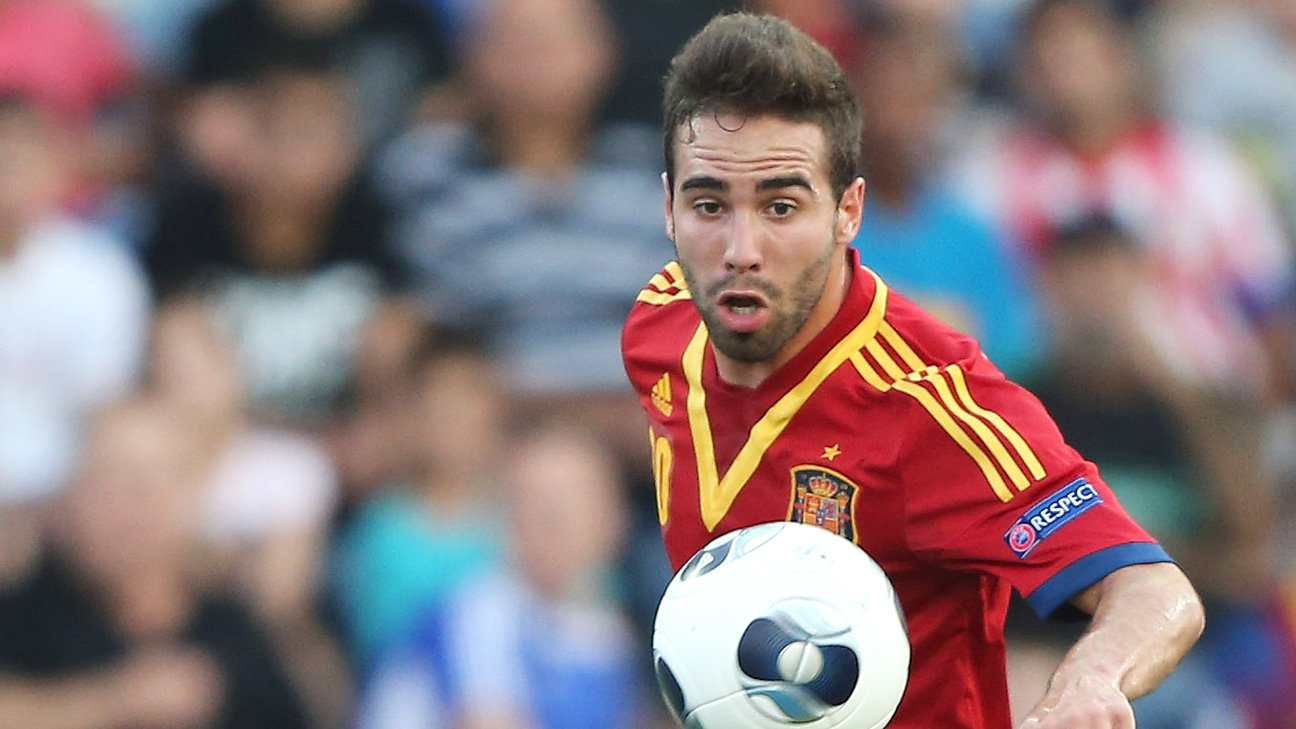 Dani Carvajal has insisted he hasn't questioned whether Jennifer Hermoso was the "victim" of suspended Spanish football federation president Luis Rubiales' unsolicited kiss, after a radio interview in which the Spain and Real Madrid defender appeared to suggest players "can't take a position" on the issue.
Carvajal — one of the Spain men's team's senior players — was speaking after the squad released a statement on Monday, condemning Rubiales' "unacceptable" conduct in the aftermath of the women's team's World Cup final win.
– Charting Spain FA president's five controversial years in charge
There has been criticism of the failure of Spain's men's team to speak out earlier in support of Hermoso and her teammates, with the group statement coming two weeks after Rubiales' behaviour, which has seen him suspended by FIFA and facing repeated calls to resign.
"At the end of the day there are legal bodies which are looking at whether Jennifer was the victim of something," Carvajal told Spanish radio station Onda Cero on Tuesday. "We stay out of it. There are people who have to decide if there's a guilty party or a victim.
"We can't take a position, or condemn one side or the other beforehand, without really knowing what happened, because as of today, Jennifer hasn't filed a legal complaint."
Spanish prosecutors have begun a preliminary investigation into whether Rubiales committed a criminal offence, and have offered Hermoso the opportunity to participate in that inquiry.
At the same time, FIFA has begun disciplinary proceedings — temporarily suspending Rubiales from all football-related activity for 90 days — and the Spanish government has also sought to have Rubiales removed from his post.
"I never said Jenni wasn't the victim," Carvajal clarified in a news conference on Wednesday. "I talked about preserving the presumption of innocence for everybody. I haven't called anyone a victim or anyone guilty.
"I can understand that if Jenni is in a bad moment, we have to show solidarity with her, as with anybody else. I don't think the president [Rubiales] is experiencing very pleasant moments right now either. I'm not here to judge or to categorise absolutely anyone."
Carvajal said that his experience of working with Rubiales — who became RFEF president in 2018 — had been positive.
"His professional treatment of me has always been excellent," he said. "As a player, in terms of how he's helped us at tournaments, with our families, it's been exceptional. It's not for me to clean up or not clean up at the federation."
The RFEF published a statement on Tuesday apologising to the football world for Rubiales' "totally unacceptable behaviour" and said they were co-operating with disciplinary proceedings against him.
The federation — currently led by interim president Pedro Rocha — also sacked Spain women's coach Jorge Vilda on Tuesday and replaced him with his former assistant, Montse Tomé.
All 23 members of Spain's Women's World Cup-winning squad had said they would not play for their country again without changes in leadership at the federation.


[ad_2]

Source link