07 Sep

Bayern deny 'sportswashing' in Rwanda deal

[ad_1]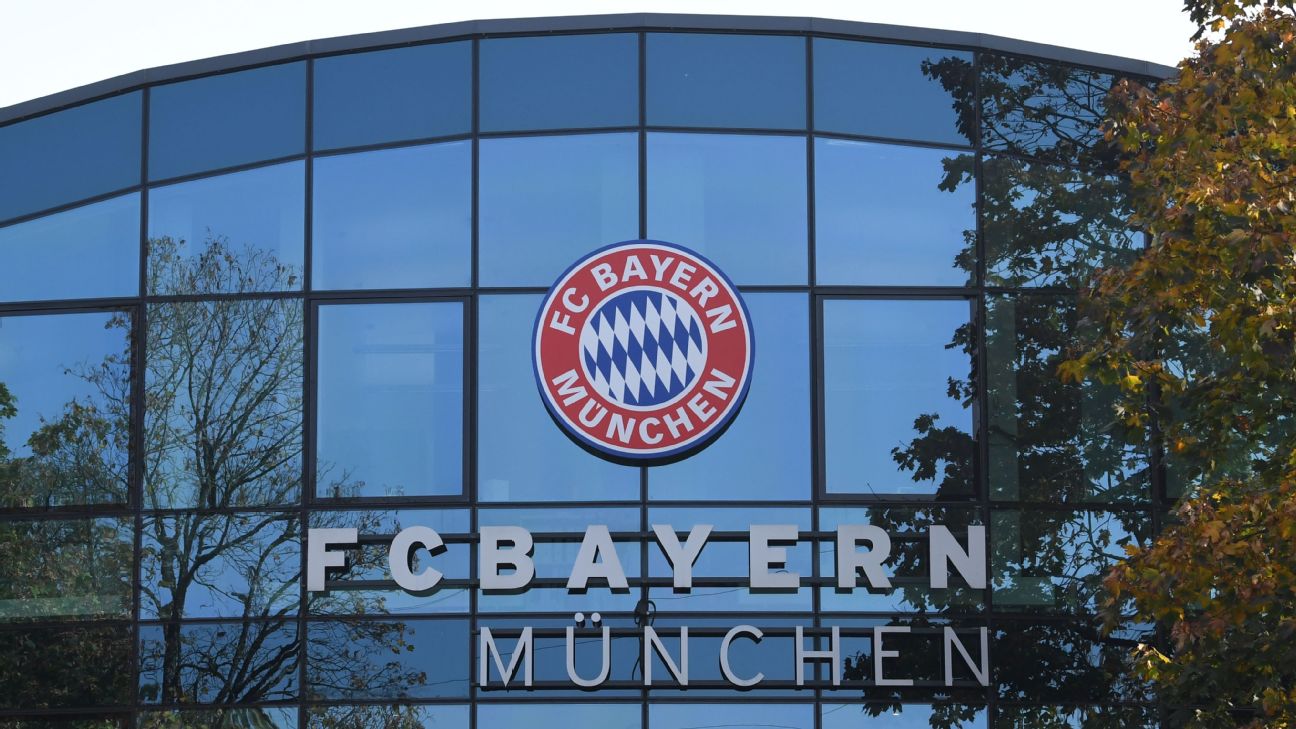 Bayern Munich are denying their latest sponsorship deal with Rwanda is tantamount to "sportswashing" as another contentious deal has left the club open to accusations and alienating many fans.
Last month, the Bavarian powerhouse announced a new five-year partnership with Rwanda to develop soccer and boost tourism in the east African country. The club replaced its previous sponsorship deal with Qatar, which had led to fan protests at games and unruly scenes at the annual general meeting in 2021, when angry members booed club directors for refusing to discuss the arrangements.
Bayern's deal with Qatar Airways expired in June and was not renewed, reportedly because Qatar's emir, Sheikh Tamim bin Hamad Al Thani, faulted the club for not doing more to distance itself from the protests.
– Stream on ESPN+: LaLiga, Bundesliga, more (U.S.)
Both Qatar and Rwanda have been accused of human rights abuses, but Bayern CEO Jan-Christian Dreesen denies the club is facilitating sportswashing to deflect attention from the alleged abuses.
"I don't see what we're doing in Rwanda here as sportswashing," Dreesen said Thursday at the European Club Association general assembly in Berlin. "We've made it clear that we want to support soccer there, the development of soccer. I can't understand how Rwanda is investing money here to create a better image of itself through sportswashing, so to speak.
"It's clearly — as stated also from Rwanda's side — that they want to promote the issue of tourism in Rwanda. And I don't see it as sportswashing that we as a club are promoting that."
Bayern's deal with Rwanda was immediately criticized by Wenzel Michalski of Human Rights Watch as a "very, very bad choice," while Nick McGeehan of FairSquare Projects said he was surprised Bayern had replaced one contentious deal with another.
"Given Bayern's bruising and ultimately harmful relationship with Qatar, one might have thought that the leadership of Bayern would have taken note of their supporters' concerns and avoid getting embroiled again in campaigns aimed at cleansing the reputation of abusive governments," McGeehan told The Associated Press. "The horrific actions of Rwandan-backed militias in the Democratic Republic of Congo this year suggest Bayern is only too happy to get out of the frying pan and into the fire."
Bayern fan Christian Nandelstädt told broadcaster Deutsche Welle that protests in the south curve of Bayern's stadium can be expected again.
Alex Salzweger of Bayern fan group Club No. 12, which had organized workshops highlighting human rights abuses in Qatar, told AP that members were first going to consult experts to learn more about Rwanda before deciding on any action.
"But it will almost certainly be an issue at the general meeting again," Salzweger said.
Bayern did not disclose the value of the deal with Rwanda, who already have sponsorship agreements with Premier League team Arsenal and Qatar-backed French champion Paris Saint-Germain.
Rwanda's government has also faced criticism for spending on such deals instead of investing more at home, in what is widely alleged to be efforts to obscure a rights record marked by suspicious deaths and sometimes violent stifling of opposition voices.
Only under pressure from the U.S. government did Rwanda earlier this year release Paul Rusesabagina, the exile who inspired "Hotel Rwanda" for saving hundreds of lives during the country's 1994 genocide, but was tricked onto a flight to Rwanda in 2021 and jailed, accused of backing anti-government rebels.
Rwandan authorities are aware of sportswashing accusations. Clare Akamanzi, CEO of the Rwanda Development Board, argued earlier this year in The East African newspaper that it is "counterproductive and cynical" to "undermine investment in a developing country's economy."
Bayern's involvement, Dreesen said, will only bring benefits to the country. Club officials had previously defended sponsorship agreements with Qatar as a way to instigate positive change in the Persian Gulf country.
"We are part of a program to support youth soccer, girls' and children's soccer," Dreesen said. "Of course, Rwanda wants to bring more tourists to the country, to create economic wealth, thus also to combat poverty. Of course, I'm also aware of the accusations and criticism that we're then taking money for sponsorship. Yes, we take money for it, we get paid in this partnership. But we're delivering something for it by dealing with it openly, by sending coaches there, by building a youth academy, and so on.
"We want to be part of the development of Rwanda and be more involved in Africa, which we see as a continent of opportunities."
Dreesen said he'll be prepared for members' questions at Bayern's next annual general meeting in November.
"A general meeting is always a very democratic process and so you can't predict if there will be critical questions at our AGM in the fall," he said. "If there are any, we will and I will endeavor to answer them as openly and clearly as possible. We'll have to wait and see if there's such an uproar again."
Information from The Associated Press was used in this story.
[ad_2]

Source link