12 Oct

Ahmedabad hospitals see patients influx as Indo-Pak hysteria grips cricket fans

[ad_1]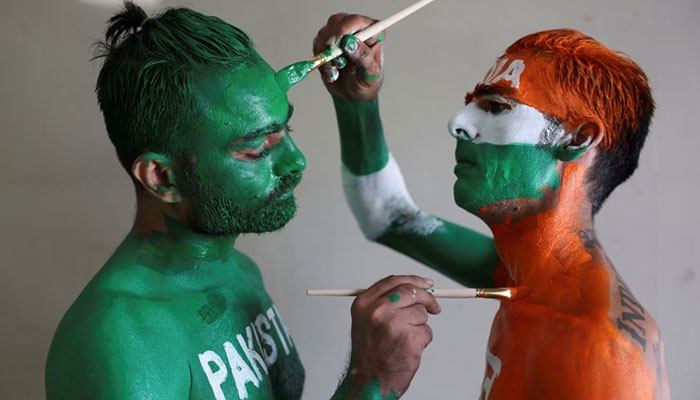 Doctors term patients rush ingenious way to find cheap accommodation.
Pakistan, India head into showdown having won opening two matches. 
Narendra Modi Stadium looks perfect arena for cricket's fiercest rivalry.
---
Cricket fever has gripped Ahmedabad ahead of the most anticipated clash between Pakistan and India slated for Saturday as enthusiasts thronged to hospitals near the venue of the match clearly shows the degree of excitement.
Quite a few of the hospitals in the western Indian city have seen a sudden influx of patients booked in for check-ups involving a night's stay to coincide with the World Cup group stage clash between the arch-rivals.
Several doctors told local media the rush for check-up "packages" was an ingenious way to find affordable accommodation as hotel costs have soared up to 20-fold ahead of the match.
"We have come across some cases of people coming to watch the India-Pakistan match also taking an appointment for health check-ups and staying in hospitals," Tushar Patel, President of the Ahmedabad Medical Association, told Reuters.
The Ahmedabad Hospitals and Nursing Homes Association has discouraged its members from accommodating such fans.
"We have asked our members not to entertain such requests. Hospitals are not meant for non-patients," its president Bharat Gadhavi told Reuters.
Three wars
The Asian neighbours have fought three wars since becoming separate countries in 1947. Bilateral cricket became a casualty of geopolitical realities, it also whetted the appetite for a clash between neighbours who play each other only in multi-team events.
Pakistan and India head into the showdown having both won their opening two matches at the tournament.
The first batch of tickets for Saturday's game were sold out within an hour of going on sale in August, prompting the Board of Control for Cricket in India (BCCI) to release another 14,000 earlier this month.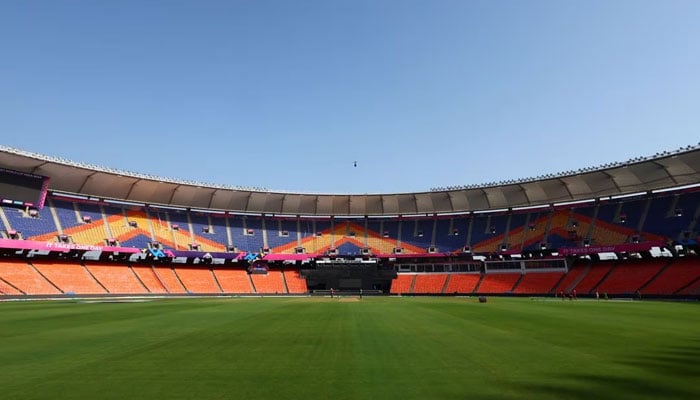 Ahmedabad resident Hemish Patel and his friends, after several days of failed attempts, grabbed four tickets, each costing 6,000 Indian rupees ($72.15).
"We logged into the site with multiple devices," he said.
"We constantly kept on refreshing the site and were able to book within 10 minutes after the sale of tickets began."
Patel was one of the lucky few.
Tickets are fetching up to 25 times face value on resale and city police arrested four youths on Tuesday for selling fakes.
Airfare has surged up to four times and Indian railways will run a pair of super-fast trains linking Mumbai and Ahmedabad.
Perfect venue
The 134,000-capacity Narendra Modi Stadium, which hosted former US President Donald Trump in 2020 and Australian Prime Minister Anthony Albanese earlier this year, looks like a perfect arena for cricket's fiercest rivalry.
The city has been declared a "no-drone zone" on Saturday, and 11,000 security personnel will be deployed for the high-profile match, Ahmedabad police commissioner GS Malik said.
On their first tour of India since the 2016 T20 World Cup, Pakistan were accorded a warm welcome in Hyderabad, where they played their first two matches.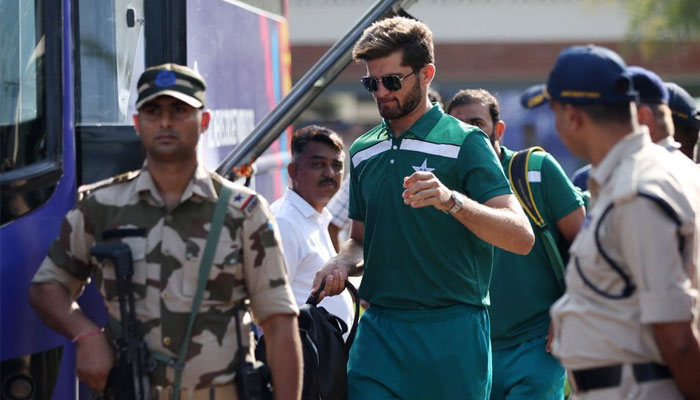 India have a perfect 7-0 record against Pakistan at ODI World Cups and while the rivalry assumes the Orwellian concept of serious sport — "war minus the shooting" — players from both sides share good relations.
During the Sri Lanka leg of the Asia Cup last month, Pakistan fast bowler Shaheen Afridi gave Jasprit Bumrah a gift for the Indian's newborn baby and the video went viral.
It will be a special occasion for Indian Liyakat Khan, whose daughter Samiya is married to Pakistan fast bowler Hasan Ali.
"My wife went to Pakistan in 2021 when my daughter was expecting her first child. We will meet again … I can't wait to hold my grandchild," Khan told the Indian Express newspaper.
[ad_2]

Source link