20 Aug

7 Corinthians fans killed in bus crash in Brazil

[ad_1]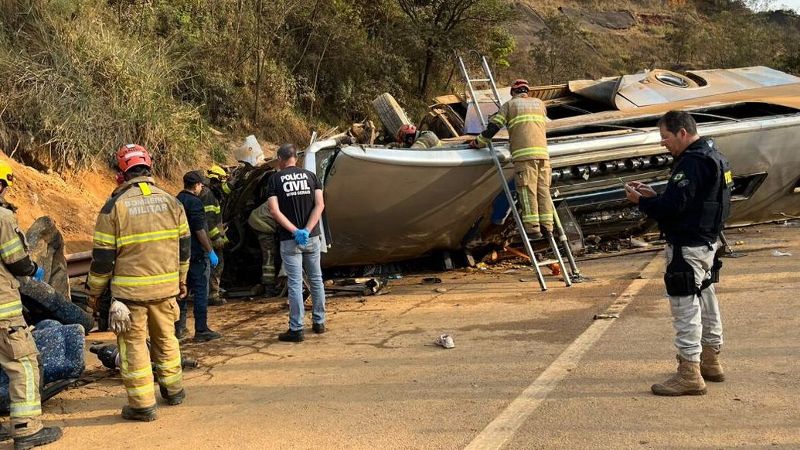 Seven people died in a bus crash on a highway in the Brazilian state of Minas Gerais in the early hours of Sunday, said the state's military fire brigade.
The bus was carrying fans of soccer team Corinthians, after they attended a match against Cruzeiro in the Minas Gerais capital, Belo Horizonte.
Passengers said that 43 people were in the vehicle, which lost its brakes at around 2:50 a.m., hit a ravine and flipped over, according to firefighters.
The fire department said 36 people were injured, 27 of them were taken to hospitals and one was in a serious but non-life-threatening condition.
Corinthians regretted the accident and expressed its solidarity with the families of the victims. Several other Brazilian soccer clubs also expressed their condolences.
President Luiz Inacio Lula da Silva, who is a Corinthians fan, offered his condolences to the family and friends of the victims.
"I hope for the recovery of the injured and an investigation into the causes of the accident. We need peace and vehicles in good conditions on the roads, because there is no way to recover lives lost," said Lula in a post on social media.


[ad_2]

Source link